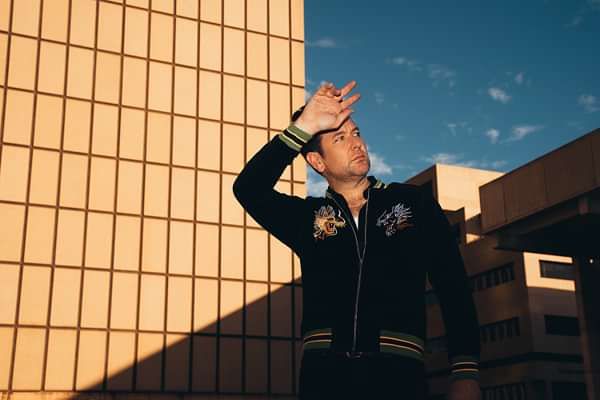 Line Up
Kav Temperley has played a major role in the success of Australian three-piece, Eskimo Joe, as both a front man and award winning songwriter. He's also been integral in creating soulful collective Basement Birds and as a role model and champion for Oxfam's "Close The Gap" campaign.
Eskimo Joe climbed steadily into the hearts of Australians from the day triple j first spun "Sweater" on their airwaves. The band's clever pop creations were infectious – scoring them their first Australian festival slots as well as a Gold plaque for debut album, Girl, kicking off what has been a massive career.
Touring and simply the passage of time brought maturity and change to Eskimo Joe. Kav was at the centre of this change, writing about his personal experiences and reflecting them in his clever turn of phrase and canny melodies on A Song Is A City. Compositions such as "Life Is Better With You", "Smoke" and crowd favourite "From The Sea" created a new reality for the band.
As they created third album Black Fingernails, Red Wine the scene was set, bringing the trio international recognition. With numerous accolades at home including four times platinum accreditation and a number one debut on the national album charts, they embarked on a journey through the US and onward to Europe. In the US, their live shows drew loads of attention from punters and media, "How Does It Feel" ended up in a pivotal scene in the first season of US hit series Gossip Girl and the collection of songs was considered 'Album of the Year' by SFist.
Word travelled to European shores with the band signing to Warner Germany and Central Europe, Belgium and Holland ahead of album fourth album – titled Inshalla. This album with eastern influences was different in sound and style to the previous outing and another number 1 debut on the ARIA national album chart. It's lead single "Foreign Land" was a huge success and the most performed work on radio in 2010 garnering two APRA awards including best Rock work.
During rigorous touring through the Black Fingernails, Red Wine and Inshalla periods, Kav also crafted folk pop songs with his mates and respected musicians Kevin Mitchell, Josh Pyke and Steve Parkin. The collaboration was really only intended to be a bit of fun and a reprieve from their public works, however, things took off quickly for them. Adopting the name Basement Birds, the four-piece released a series of digital singles and EPs in a world first deal with itunes which culminated in an album. They accepted invitations from various festivals nationally, toured the country successfully then quietly stepped back into their major projects less than a few months later. However, for Kav this was the first time he had showed the music listening public his versatility in song-writing.
It was around this time Kav started intensive work on Dirt Diamond Productions, the indie record label he shares with fellow EJ band members and their manager Catherine Haridy. His focus was the development of his first direct signing: the young, enigmatic, Kathryn Rollins who completed four track EP Reckless with Kav at the Production helm.
Following Eskimo Joe's last studio album, Ghosts of the Past, Kav joined an ensemble to salute Bob Dylan on his 50th anniversary performing Dylan songs nationally including festival Splendour in the Grass. He also focused on various co-writing partnerships with artists such as Owl Eyes and Coby Marsh.
In early 2013, Eskimo Joe completed a hugely successful crowd-funding campaign through the Pozible platform to fund their sixth studio album, the No 12 national ARIA charting "Wastelands". The new album, Produced by Burke Reid (The Drones, Oh Mercy, Gerling) has taken them into new unexplored territory and has seen the band do multiple highly successful tours, festivals, Radio and TV performances.
In 2014, Kav was co-writing with various artists, championing his position as APRA Ambassador and began writing for more of his own releases.
View Profile